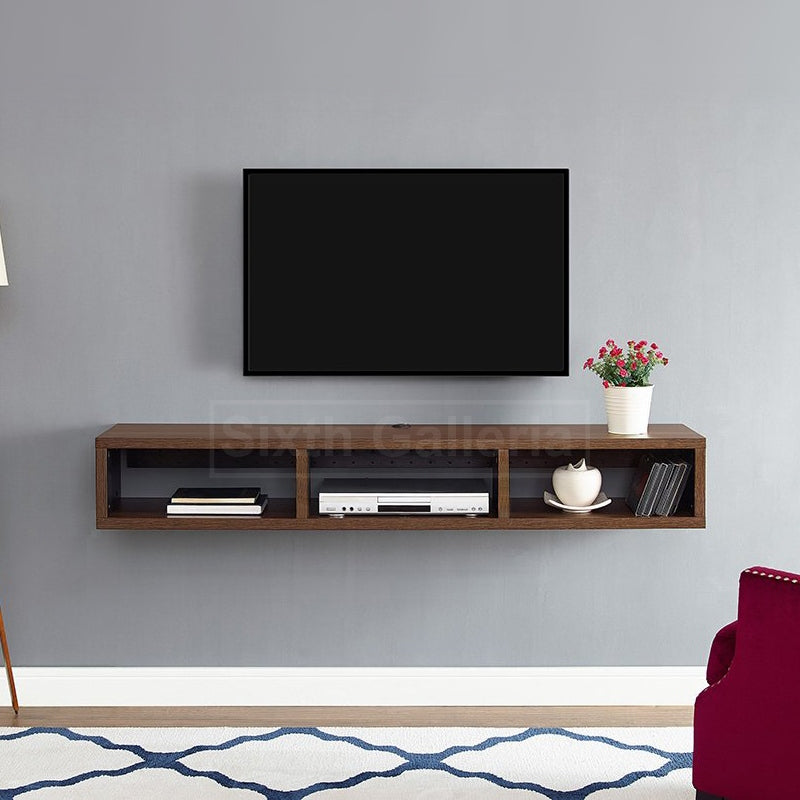 Levin Console Walnut Brown
Regular price Rs.14,500.00 Rs.7,999.00 Sale
This is a simple, trendy and modern console, designed for your LED TV. This is a large sized console and can easily hold 3 DVD players/Blu ray players/Playstations/Xbox/PTCL smart TV box. Apart from these, you can also put Books, magazines and other Decor in the boxes of this console, and on top of it as well. This console will enhance the beauty of your living room/lounge and will give you extra storage space as well. It has a large room and its made from a strong Laminated MDF which can take high loads of books, Hi-Fi systems, and decor. The material used is much stronger and more durable as compared to standard MDFs.
There is a hole for wires, in the top and bottom planks of this console, which will give ample space for the wires to pass up or down, this hole is located in the central box, towards the wall.
You will receive a complete kit, installation bolt holes will be there in the top plank of the console. All the screws and the large installation bolts and their anchors required to install this console, will b provided with the console, so you don't have to buy anything extra to install it. 5-min hassle-free assembly and then it easily hangs on the wall.
FREE Delivery ALL Over Pakistan. Pay cash on delivery. 
Material:  Engineered wood (CB/MDF)
Color: Walnut Brown
Sizes
Medium size:
Length: 36 inches, Depth: 12 inches, height: 7 inches
Large size:
Length: 48 inches, Depth: 12 inches, height: 7 inches