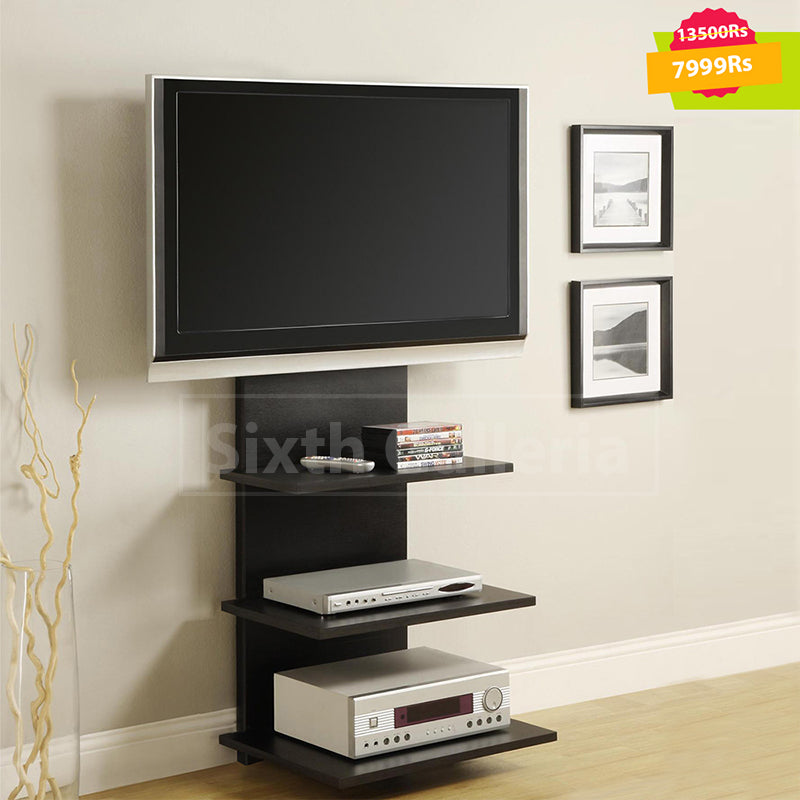 Vega Console
Regular price Rs.13,500.00 Rs.7,999.00 Sale
This is an exquisitely designed console for your LED TV. This can easily hold 2 to 3 large DVD players/Playstations/Xbox/PTCL smart TV box. Apart from these, you can also put Decor on it to enhance the beauty of your living room/lounge. 5-min hassle-free assembly, easy installation. Everything required to assemble and hang is provided so you don't have to buy anything extra from outside.
Note: The TV is not hanged on the console, it is separately hanged on the Wall hanger of the TV. The console Fixes on the wall, sliding behind the hanging TV. It is very easy to fix it on the wall, it just fixes with 4 screws which are also given, along with the wall anchors (gattiyan). You will receive a complete kit, so u dont have to buy anything from outside.
Material: MDF laminated
Size: 36 inches by 16 inches (back), with 3 shelves of size 24 inches by 12 inches each.