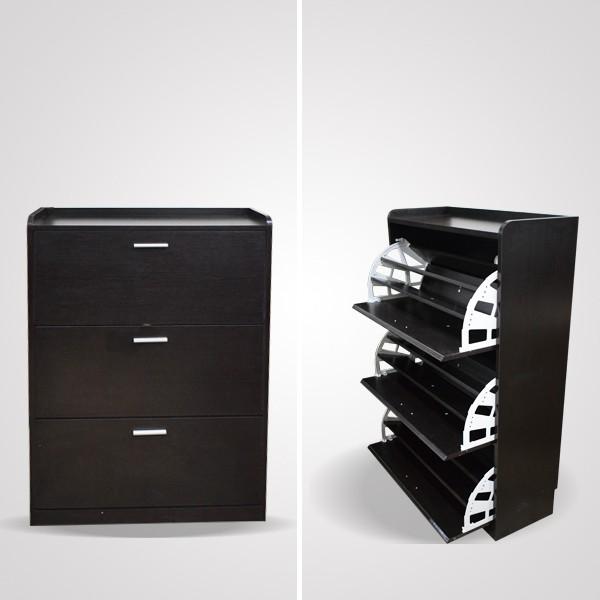 Vosta Shoe Rack
Regular price Rs.35,500.00 Rs.28,000.00 Sale
This shoe rack is 100% imported. Very high quality finish. This complete unit is imported from China, the same great country which makes iPhones and MacBooks for Apple. This product has a much higher quality and finish as compared to any other shoe racks in the local market. Large in size, it can hold upto 4 shoes in one column, and each of the 3 racks has 3 columns each. So a total of 36 pairs of shoes can accommodate inside this shoe rack. Its an asset for life. 
Note: Delivery possible only in Lahore. FREE Delivery in Lahore.
For people residing in other cities of Pakistan, additional 4500 will b charged for delivery. Moreover, a minimum of 50% Advance is required on any order exceeding 10,000. This is to safeguard against returns and their shipping costs charged in case of irrelevant returns of customers even after confirmation call. Please place the order and we will call you within 24 hours. You will b guided on payment modes. Advance can be made via Cash (collected from your house in 200 additional charges), Jazzcash, easy paisa, Bank account transfer.